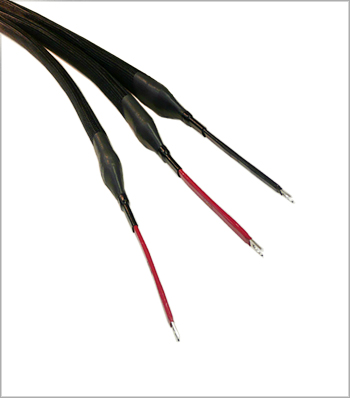 The Cosmos Series is our reference series, employing maximum treatment of materials and highly robust construction. (The 99.99% pure silver ribbon employed in the Cosmos interconnect is twice as large as that in the Nataraja Series. The speaker cable ribbon is four times as large.)
It is common currency among audiophiles that no connector is superior to any connector. In the Cosmos Series speaker cables the conductor also serves as the connector. Spade lugs are employed as a support, allowing the ribbon to be extended from end to end. Featuring Bocchino B7 or Oyaide Focus connectors (interconnect cables), the Cosmos Series should be considered as a major component in any high resolution system.
Enter a new Universe of Sound.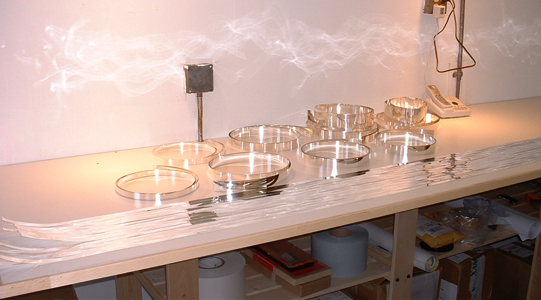 Various Pure Silver Ribbons in Preparation for Construction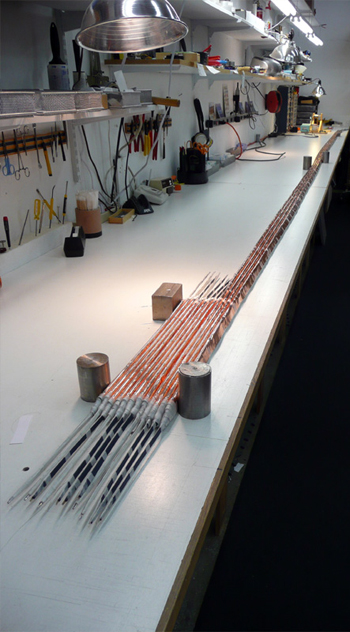 Cosmos Interconnect Cables Under Construction
Please contact us to arrange an audition:
email

Phone: 415-897-8884

Studio: 415-884-2092